Derm Acte
Regular price
469,00 kr

195 ml
Regular price
Sale price
469,00 kr
Unit price
per
Start your drinking collagen cure!
Livraison offerte
Dès 60€ d'achat

5 échantillons offerts
with every order

Loyalty program
-20% off from 200 points
Description

What if your drink became your new beauty gesture?
Collagen is the protein that supports our epidermis and whose synthesis naturally declines with age, UV rays and pollution. As a result, the skin relaxes and wrinkles appear.
To heal your body from the inside, start a collagen cure in 13 days!

This collagen drink provides all the necessary supplements (Collagen, Hyaluronic Acid, Zinc, Vitamin E and Selenium) to regain firmer skin, balanced hair and healthy nails!

Peach & Lemon Flavor
How to use

13 day program:

Take 15 ml per day for 13 days, using a measuring cup. Shake well before use. Take pure or diluted in a glass of water. Can also be mixed with his hot or cold drink.
Beauty results

Thanks to hydrolyzed Marine Collagen and Hyaluronic Acid, this drink improves the texture and elasticity of the skin. The skin regains suppleness, firmness, vitality and wrinkles and fine lines fade. Enriched with Zinc, it strengthens hair and nails, while protecting cells from oxidative stress thanks to Vitamin E and Selenium.
Nos actifs

Collagen •

Hyaluronic acid •

Vitamin E •

Zinc •

Selenium •

Les ingrédients (INCI)

water • marine collagen hydrolyzate (fish) (not of French origin) • fructose • citric acid • peach flavor (1.1%) • lemon flavor (0.4%) • preservatives • potassium sorbate • sodium benzoate • hyaluronic acid • zinc sulphate • vitamin E • selenium yeast • sweetener: sucralose
View full details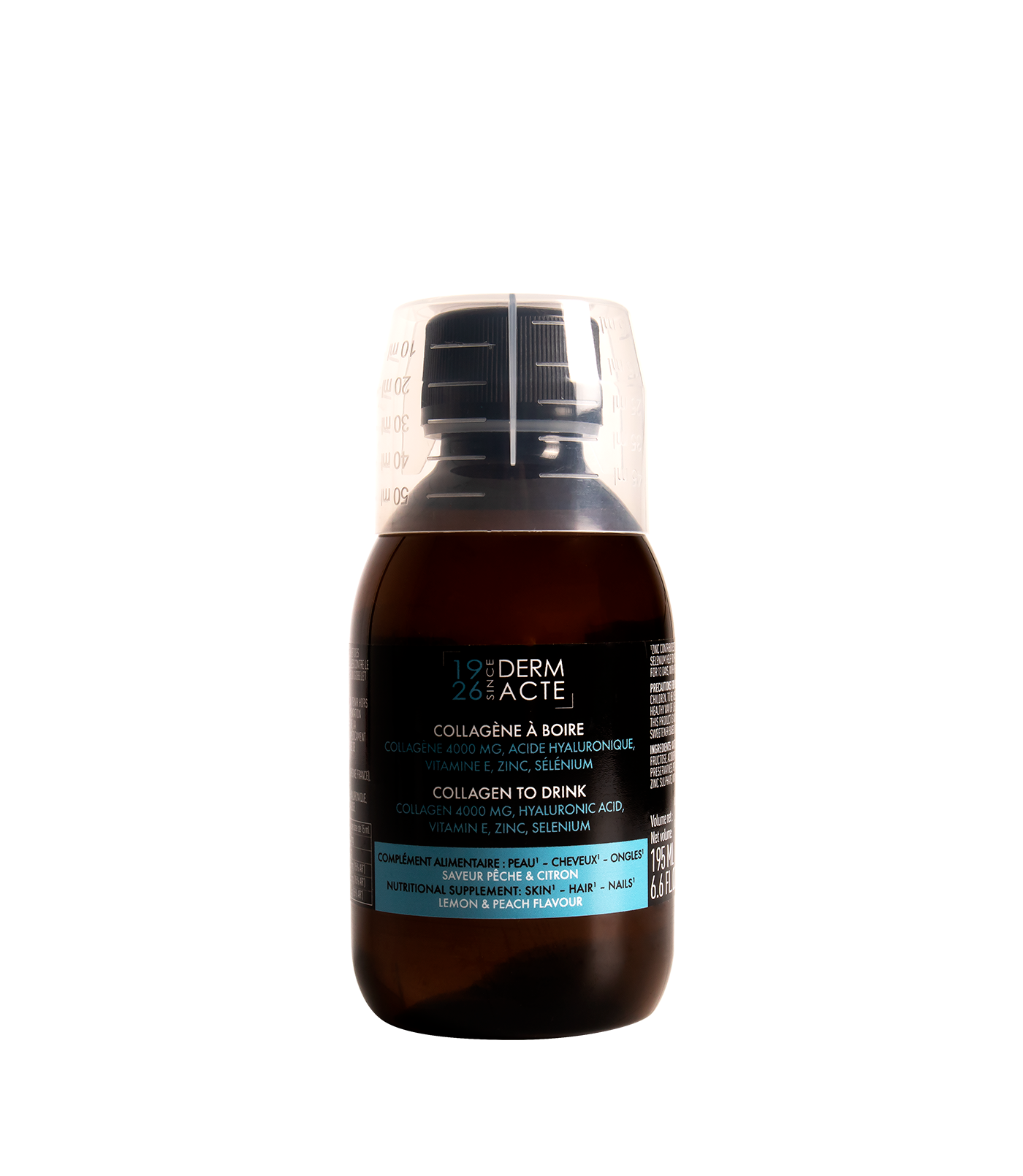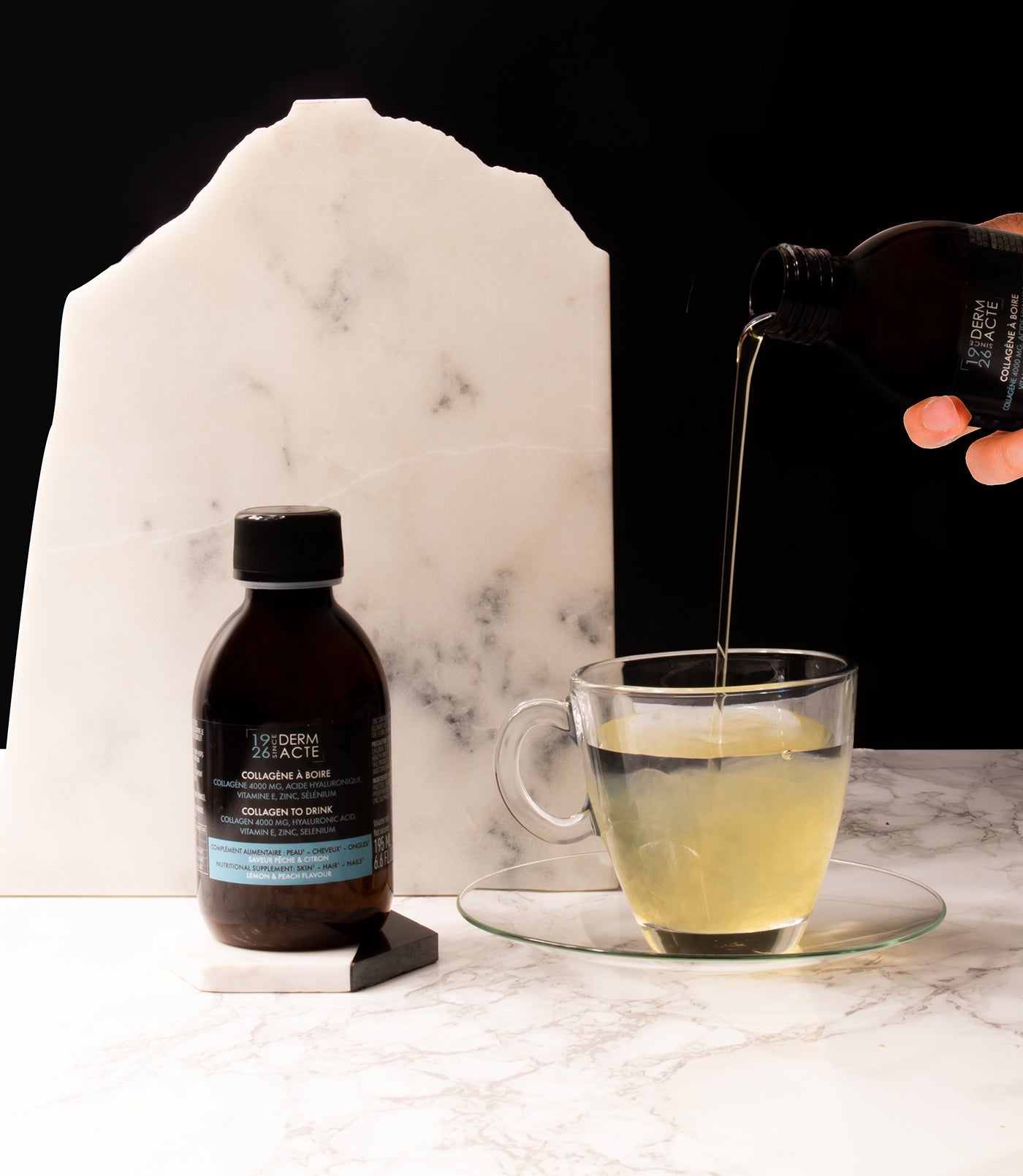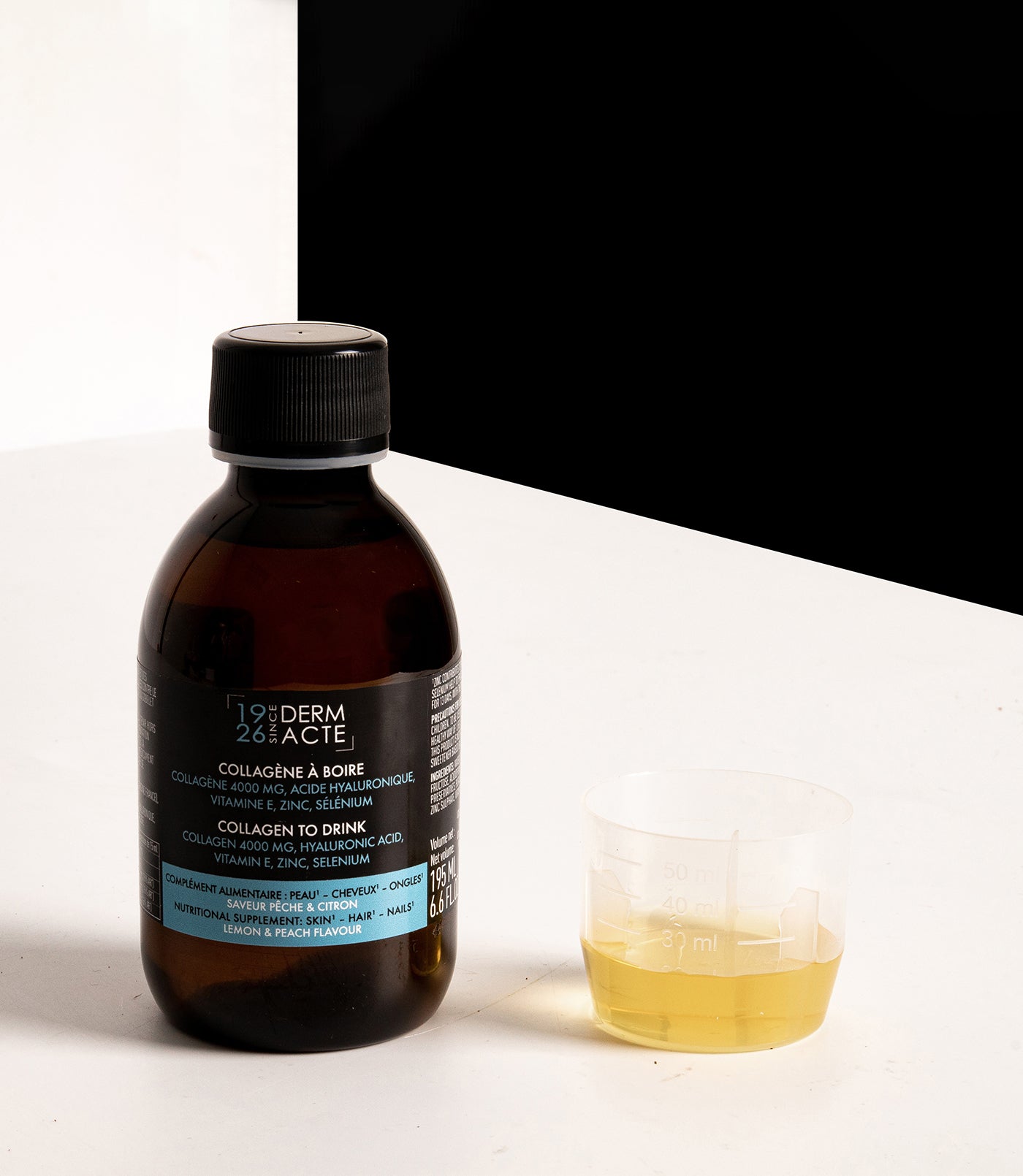 Science at your beauty's service
laboratory R&D
clean beauty

contenant
100% recyclable